Thrive 2022 | Sept 30-Oct 1 | Mayo Civic Center – Rochester MN
(Tickets are non-refundable but are transferable.)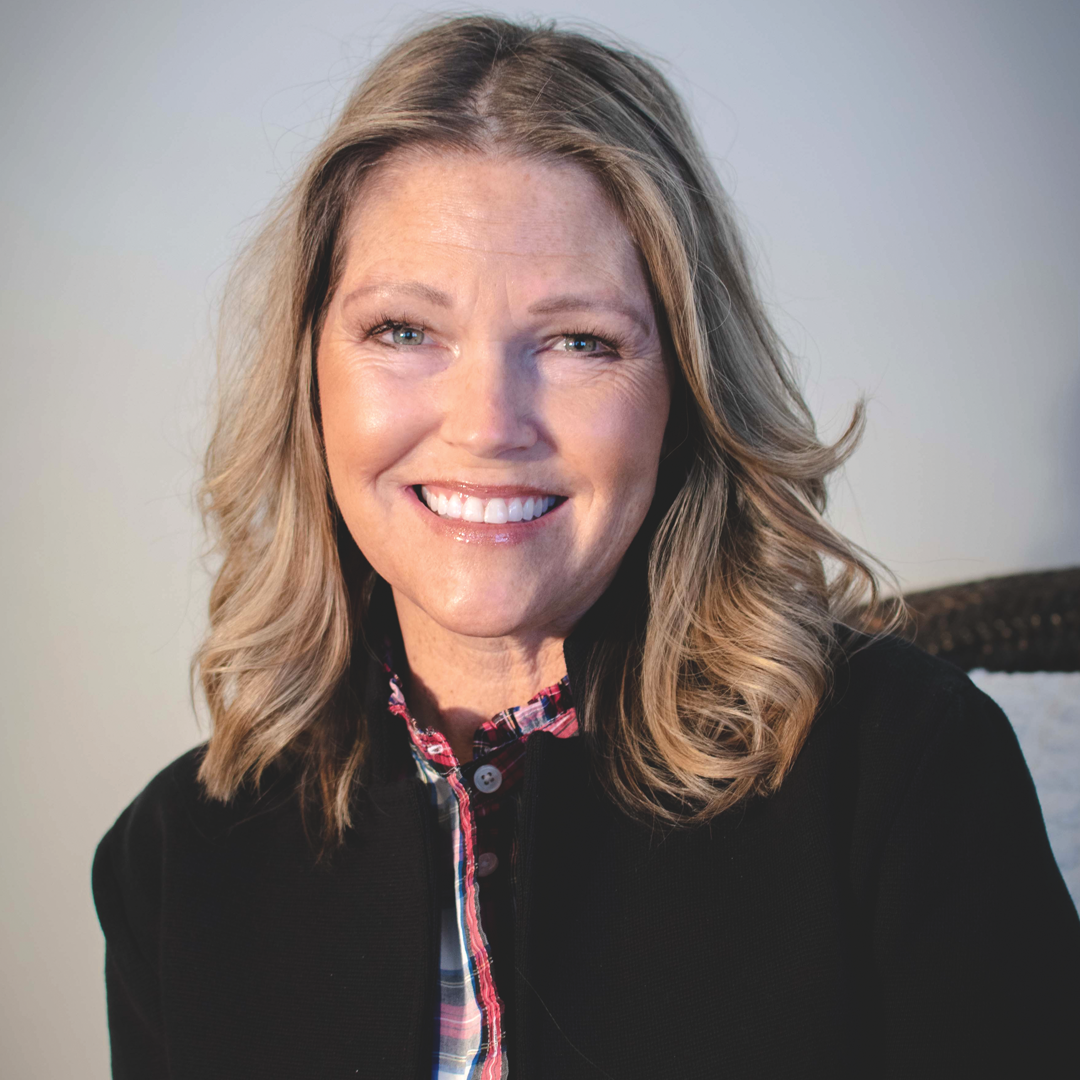 Hello, Thrive Sisters!
We are excited to invite you to the 2022 Thrive Conference and know it is going to be a special time together! Our lives are often consumed by so many things while our Savior's greatest commandment is to "Love the Lord your God with all your heart and with all your soul and with all your strength and with all your mind" (Luke 10:27a NIV). Imagine our hearts, souls, minds, and strength no longer dipping their toes in the shallow end, but fully IMMERSED by the One who deserves our life's attention. 
Let's choose to be women who are IMMERSED and say, "In Him we live, and move, and have our being" (Acts 17:28a NIV). On behalf of the Bridging the Gap team and myself, we are thrilled to spend the weekend with you diving a little deeper! 
-Angie Goetz
Director of Bridging the Gap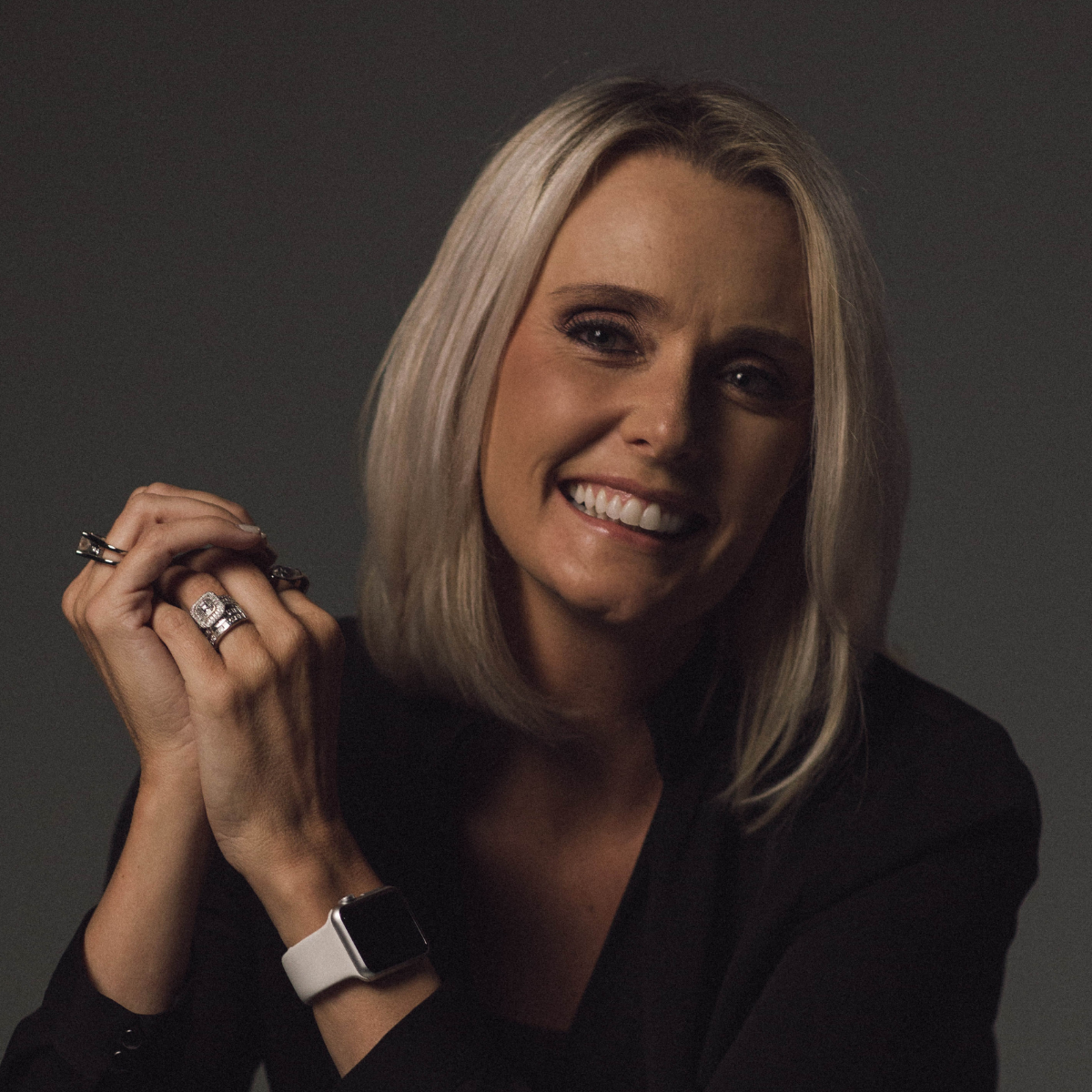 Read Bio
With over 25 years in church leadership, Charlotte has committed her life to teach, train and invest in others with a passion to see each person connect with their God given purpose. Both locally and globally she has become a sought-after speaker and teacher. From training teams to helping bring strategic leadership and discipleship in a variety of church settings across the world.
She is also the founder of Cherish women's conference, a global gathering of women and has launched We Are One and the Cherish foundation initiatives that are bringing the power of kindness into the most broken of places. Author of 14 books, co-founder of the Dare To Be movement, teaching pastor at Church of the Highlands, USA.
Charlotte also serves alongside her husband Steve leading Life Church with five campuses across Europe. Her deepest joy in all of this is building her family first. Happily married to Steve for over 25 years they have two teenage children Hope Cherish and Noah Brave.
Learn more at charlottegambill.com.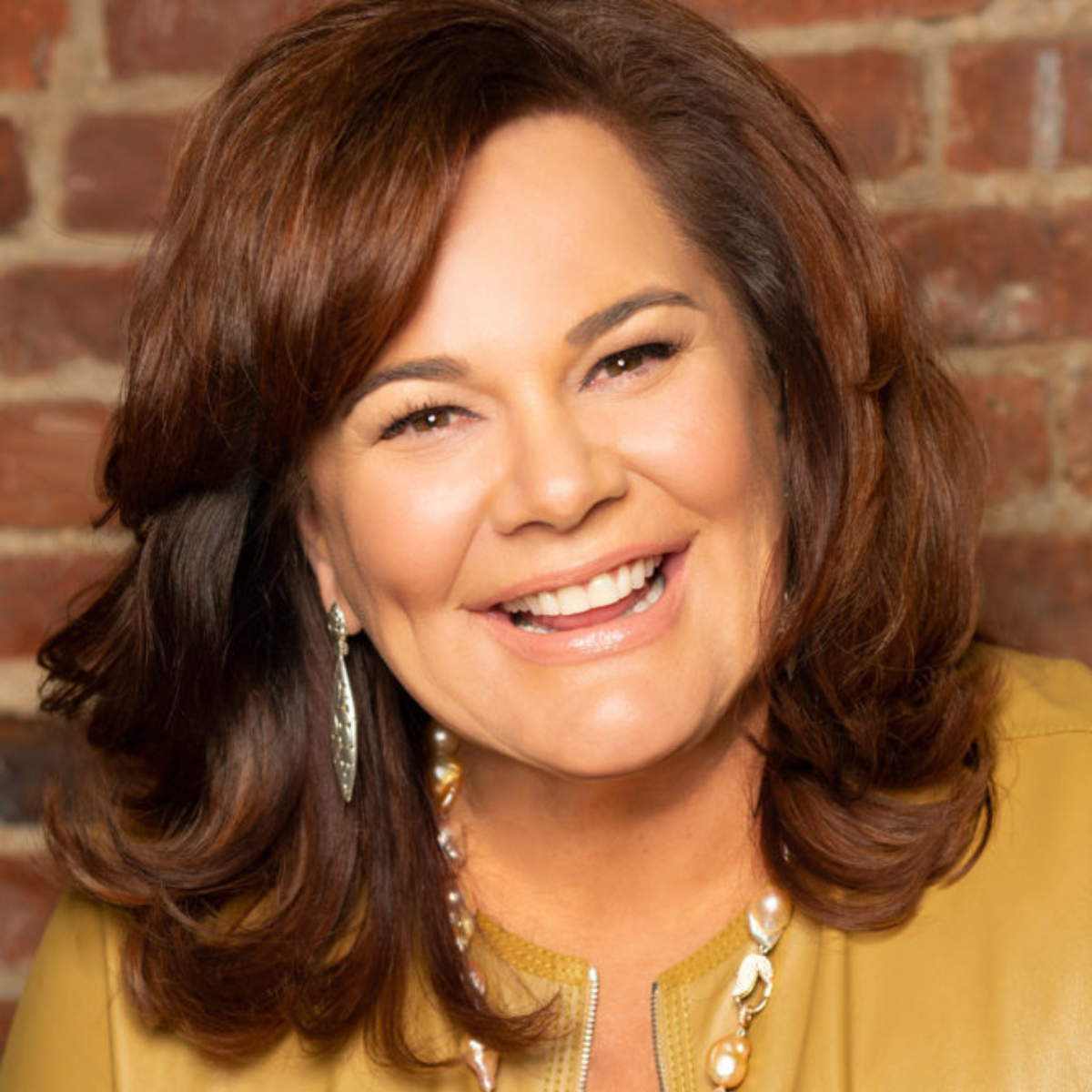 Read Bio
Lisa has 30+ years of church and para-church ministry leadership, including 6 years as the director of Focus on the Family's national women's ministry where she created the popular "Renewing the Heart" conferences, which were attended by almost 200,000 women, as well as a decade of touring with "Women of Faith," where she spoke to over a million women about the unconditional love of God. Lisa has her Masters of Theological Studies from Covenant Seminary, and she recently completed her doctoral studies at Denver Seminary and is now working on her thesis.
She's been featured on numerous television and radio programs and is a regular on TBN's globally syndicated Better Together show. She's spoken at hundreds of national and international women's events, as well as in churches around the world. She's also invested locally and has been leading the same weekly neighborhood Bible study for 15 years. And if you can't find her teaching, studying, hiking, or riding her motorcycle, she's probably in a coffee shop sipping a mocha and typing away on her computer writing her next book. Lisa describes her greatest accomplishment as getting to become Missy's mom through the miracle of adoption. In 2014, after a difficult journey and several adoption losses, she finally got to bring her daughter home from Haiti and she's been smiling even wider ever since!
Learn more: lisaharper.net.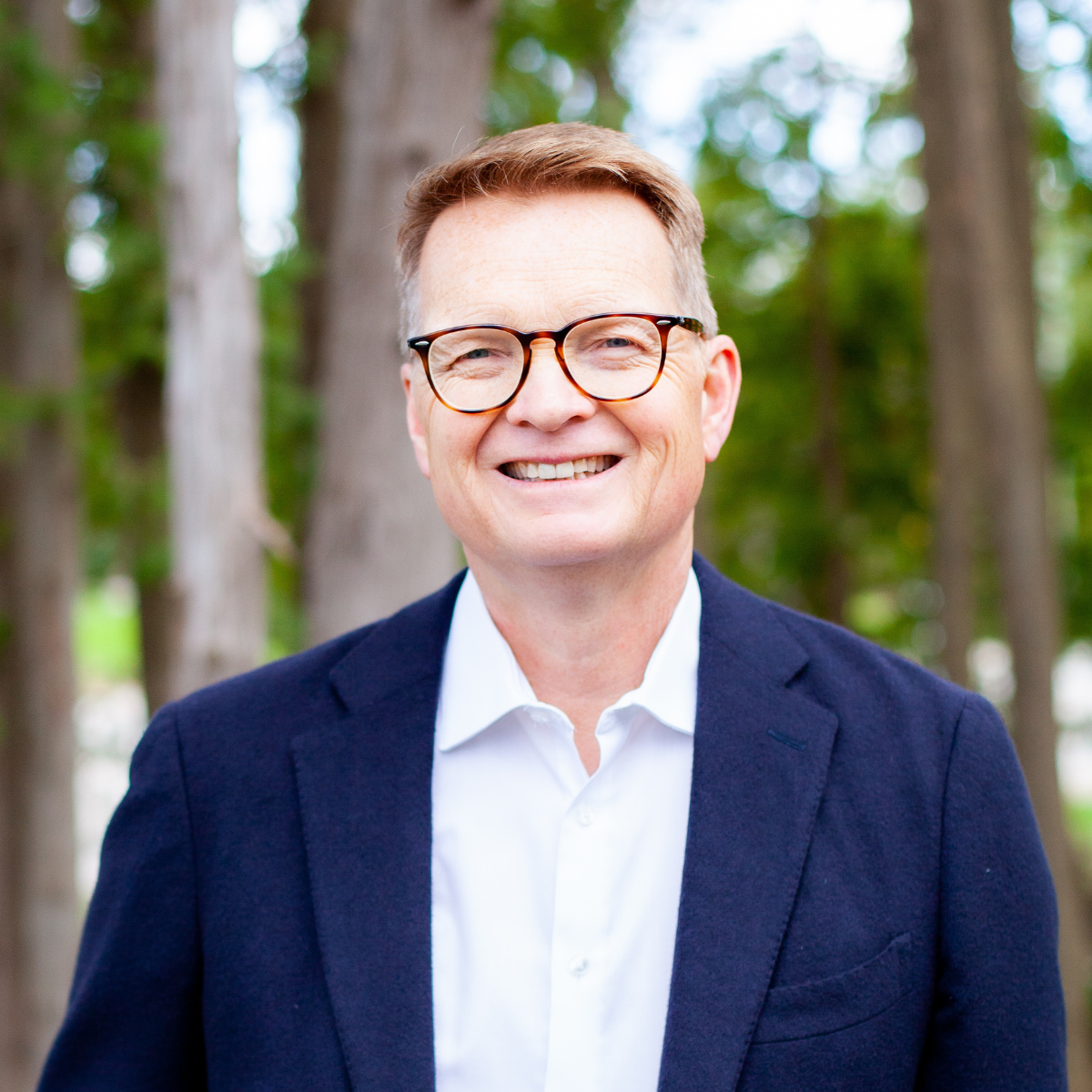 Read Bio
Carey Nieuwhof is a best-selling leadership author, speaker, podcaster, former attorney, and church planter.
Carey speaks to leaders around the world about leadership, change and personal growth. His podcast, The Carey Nieuwhof Leadership Podcast, has 18 million downloads and features interviews with many of today's top leaders.
In addition, Carey writes one of today's most influential leadership blogs at CareyNieuwhof.com. His online content is accessed by leaders over 1.5 million times a month. He holds degrees in law, theology, and history.
Carey's mission is to help people thrive in life and leadership. He has extensive experience helping organizations lead through change, develop high-capacity teams, deepen their personal growth along with their health.
His best-selling book, At Your Best: How to Get Time, Energy, and Priorities Working in Your Favor, is designed to help every leader escape stress and begin living at a sustainable pace and has been profiled by Forbes, Fast Company, and Business Insider.
His other books include Didn't See It Coming: Overcoming the Seven Greatest Challenges That No One Expects But Everyone Experiences, Lasting Impact: 7 Powerful Conversations That Will Help Your Church Grow, Leading Change Without Losing It and Parenting Beyond Your Capacity, co-authored with Reggie Joiner.
Carey and his wife Toni live north of Toronto, Ontario and have two grown sons. In his spare time, you'll catch him barbecuing on his Big Green Egg, cycling, or boating.
Read Bio
Emmanuel LIVE is a dynamic, passionate, and spirit-led worship band that is part of the worship ministry of Emmanuel Christian Center in Minneapolis, MN.
The band has recorded multiple albums, including Strong to Save, which released at #2 on iTunes Christian and Gospel charts. Shine Brighter, which debuted at #2 on iTunes, and What We Hope For, which gained attention on iTunes charts and with Worship Leader Magazine. Their latest albums, Just Want You, Volume 1 and Just Want You, Volume 2, are available on all platforms. Search Emmanuel LIVE on iTunes, Amazon, and Spotify.
Learn more: emmauellive.com.
Friday
12:00 Registration / Exhibitors Open
2:00 Sisterhood Leadership ONE (included in Thrive ticket for women; men available to purchase afternoon ticket)
3:00 Break
3:30 Sisterhood Leadership TWO (included in Thrive ticket for women; men available to purchase afternoon ticket)
4:30 Dinner on Your Own (on-site + off-site options)
4:30 Apps with Carey (register)
7:00 Thrive Celebration ONE
9:30 Thrive Girlfriends Party!
Saturday
7:30 Registration / Exhibitors Open
8:00 Arena Doors Open
9:00 Thrive Celebration TWO
10:00 Break
10:30 Hope Celebration + Thrive Celebration THREE
12:30 Lunch on Your Own (on-site + off-site options)
12:30 Lunch with Speakers (register) 
2:00 Thrive Celebration FOUR
Doubletree by Hilton – Mayo Clinic Area
Click to book online by Sept 8
$134 per night between 9/29-10/1
Group name: Bridging the Gap
150 South Broadway, Rochester, MN 55904
Hilton Garden Inn Rochester Downtown
Click to book online by Sept 8
$124 per night between 9/29-10/1
Group name: Bridging the Gap
125 South Broadway, Rochester, MN 55904
Kahler Grand Hotel
$119 per night between 9/29-10/1

Call 1-800-533-1655 with questions

20 SW 2nd Ave, Rochester, MN 55902
Kahler Inn & Suites
$99 per night between 9/29-10/1
Call 1-800-533-1655 with questions
Nine 3rd Ave NW, Rochester, MN 55902
Rochester Marriott Mayo Clinic
$122 per night between 9/29-10/1
Call 1-888-236-2427 with questions
101 First Ave SW, Rochester, MN 55902
Aspen Select

$79 per night
Please contact hotel directly for reservations: (507) 288-2671

Aspen Suites

$109-$129 per night
Please contact hotel directly for reservations: (507) 289-6600

Best Western Rochester
Candlewood Suites

$99-$105 per night
Book online (enter dates to see block discount)

Centerstone Plaza Hotel Soldiers Field – Mayo Clinic Area
Country Inn & Suites by Radisson Rochester South

$89 – $95 per night
Details coming soon

EVEN Hotels Mayo Clinic Area
 Hampton Inn
Hilton Rochester Mayo Clinic Area
Holiday Inn Express & Suites

$125-$130 per night
Details coming
Copyright 2021 BTG |  Minnesota Assembly of God. All rights reserved.
Conference Location
Mayo Civic Center
30 Civic Center Dr SE    Rochester, MN 55902
Phone – (612) 332-2400
kostrem@mnaog.org