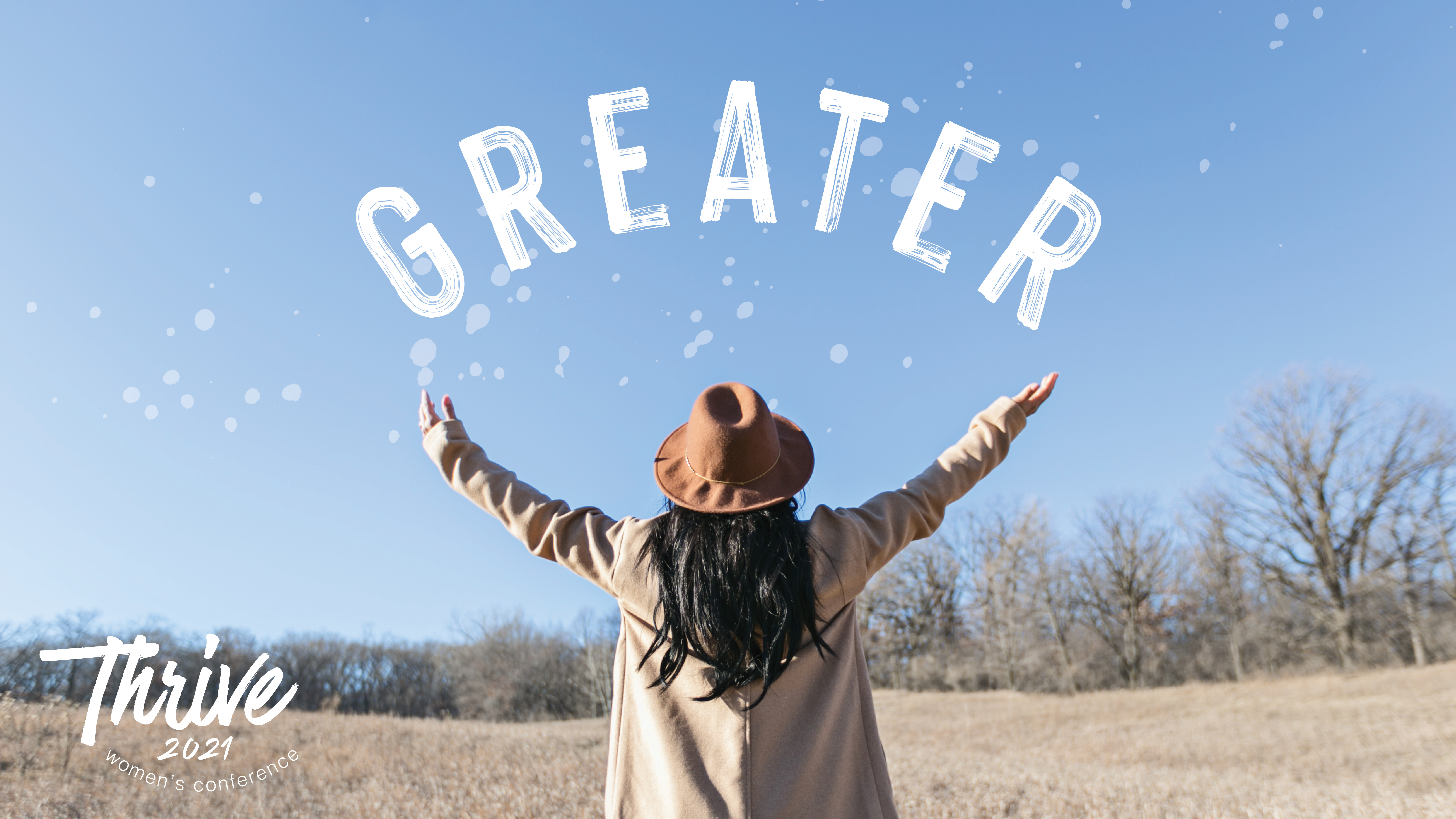 Thrive 2021 | October 1-2 | Mayo Civic Center – Rochester MN
All 2020 Thrive Conference (in-person) tickets are being rolled over to 2021. To find your ticket, select "Find My Order." Tickets are non-refundable but are transferable.
Read Bio
Alex Seeley is a passionate communicator and teacher of the Word. Possessing a unique ability to reveal how the Word of God is applicable to our everyday lives, Alex shares openly about how the power of God has proven real in her own life. Known for her boldness and tenacity, you'll love the way Jesus shines through her. Born and raised in Australia, Alex served as an Executive Pastor at a church in Melbourne for nearly 20 years.
Having relocated with her family to Nashville in 2012, Alex and her husband Henry, began to open their home on Tuesday nights. Their heart was for people to worship, encounter God and build genuine community in a city where people's personal and spiritual lives often succumb to the transient nature of 'life on the road'. By February 2014, their basement was filled to capacity and as a result The Belonging Co. church was born. The vision of the Belonging Co. is for people to experience Jesus in an authentic way that affects every area of their life. Encounter over entertainment, intimacy over industry and presence over presentation continues to be the mandate for the church.
As Senior Pastors of the Belonging Co., Alex and Henry call Nashville home where they live with their two children, Holly and Taylor.
Learn more: alexseeley.com.
Read Bio
A wife, mom, pastor, author, speaker, and founder of She Is Free, Andi loves to rally people to the cause of Christ and see them awaken fully to the freedom they have in Him. Andi is the co-founder and co-pastor with her husband, Paul, of the multi-site Liberty Church, which was established in 2010. In 2015 she launched the She is Free Conference, in order to equip women to find freedom, strength, and wholeness in spirit, soul, and body. A frequent speaker all over the world, she and Paul have four children and live in Brooklyn, NY. Learn more: andiandrew.com.
Read Bio
Havilah Cunnington is a sought-after communicator, published author, top-rated podcaster, and has been in full-time ministry for over 20 years. In addition to being an iterate pastor at Bethel Church, she and her husband, Ben, lead a nonprofit called Truth to Table. They're obsessed with reaching the world with Bible studies, messages, and lifestyle leadership tools. Havilah and Ben live in Redding, California, with their four young sons: Judah, Hudson, Grayson, Beckham, and their golden-doodle, Bear.

Learn more: havilahcunnington.com.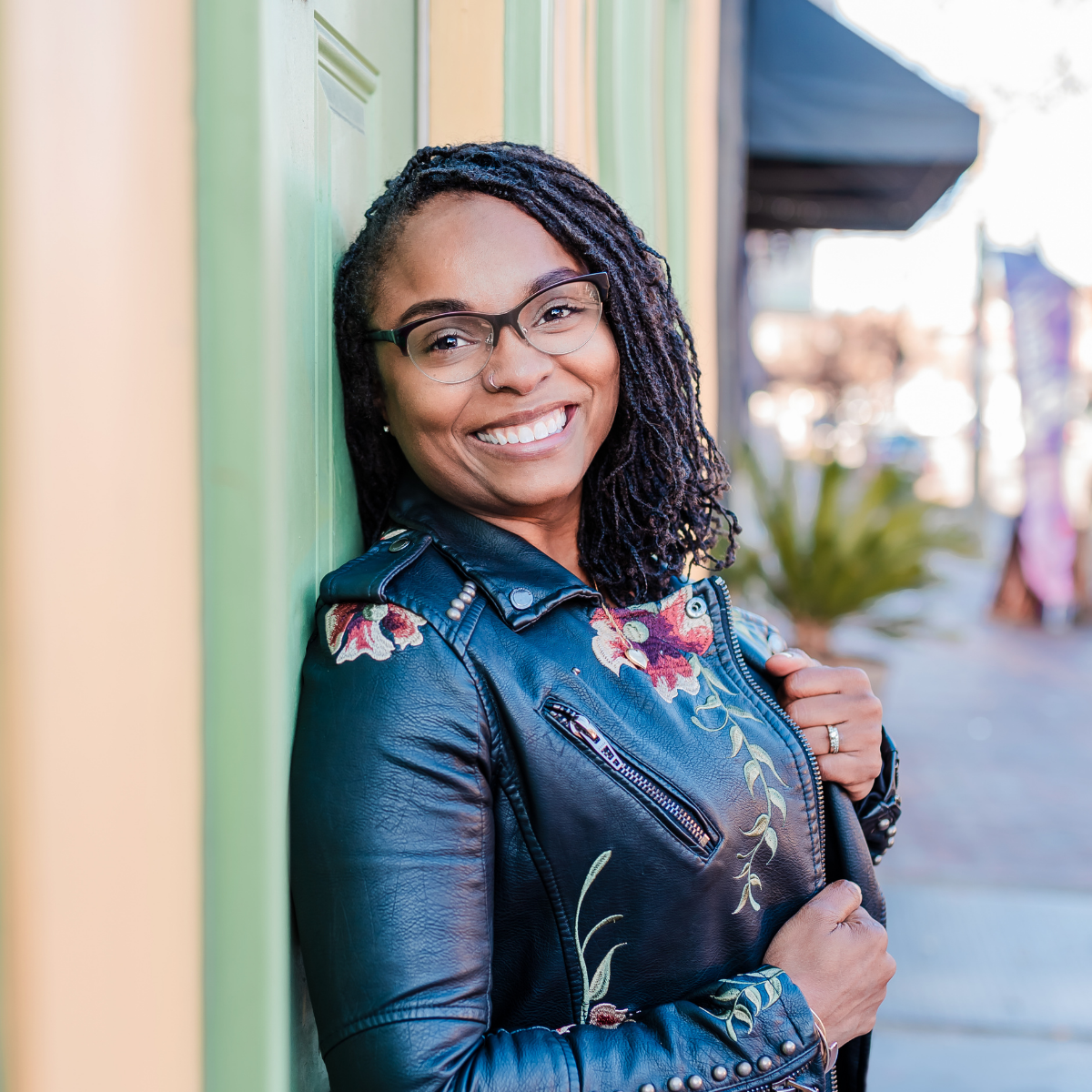 Read Bio
Brittany Jones is a mother of two girls, Jalynn (10) and Jayda (7),  and proud wife of 12 years to Travis. Together, Travis and Brittany lead Motivation Church in Richmond, VA. After growing up in an inner- city, poverty stricken community and suffering many years of childhood abuse and mental illness, Brittany's desire is to reach all people. She tells a story of trials and triumphs, and her hope is to inspire and encourage people to look back to the redeeming work of Christ in the midst of their brokenness. See more on Instagram @BrittanyCharise and Facebook @BrittanyChariseJones.
Read Bio
Emmanuel LIVE is a dynamic, passionate, and spirit-led worship band that is part of the worship ministry of Emmanuel Christian Center in Minneapolis, MN.
The band has recorded multiple albums, including Strong to Save, which released at #2 on iTunes Christian and Gospel charts. Shine Brighter, which debuted at #2 on iTunes, and What We Hope For, which gained attention on iTunes charts and with Worship Leader Magazine. Their latest albums, Just Want You, Volume 1 and Just Want You, Volume 2, are available on all platforms. Search Emmanuel LIVE on iTunes, Amazon, and Spotify. 
Learn more: emmauellive.com.
Read Bio
Susie Larson is a national speaker, author, and the host of the daily talk show, Middays with Susie Larson, heard on the Faith Radio Network. Susie has written 16 books and many articles. She's been a guest on Focus on the Family, The Life Today Show, Family Life Today and as well as many other media outlets. In both 2016 and 2017 Susie was nominated and voted into the top ten groups for the National John Maxwell Leadership Award. Susie co-hosted Focus on the Family's Everyday Relationships with Dr. Greg Smalley. She's the regular backup guest host for Chris Fabry Live, heard across on the nation on Moody Radio. Susie has been married to her dear husband Kevin since 1985 and together they have three wonderful sons, three beautiful daughters-in-law, one amazing grandson, and one adorable pit bull named Memphis. Susie's passion is to see people everywhere awakened to the value of their soul, the depth of God's love, and the height of their calling in Christ Jesus.

Learn more: susielarson.com.
Read Bio
Amber is a wife, mama, pastor, worship leader, runner, photographer, Bible teacher, coffee inhaler, and Thrive Conference Advisor! She is excited to be back as an emcee for her seventh year.
Learn more: awideopenspace.com.
Details
More details & Hope Project info coming soon.
Friday
12:00 Registration / Exhibitors Open
2:00 Sisterhood Leadership ONE (included in Thrive ticket)
3:00 Break
3:30 Sisterhood Leadership TWO (included in Thrive ticket)
4:30 Dinner on Your Own (on-site + off-site options)
4:30 Apps with Speakers (for VIP ticket holders)
7:00 Thrive Celebration ONE
9:30 Thrive Girlfriends Party!
Saturday
7:30 Registration / Exhibitors Open
8:00 Arena Doors Open
9:00 Thrive Celebration TWO
10:00 Break
10:30 Hope Celebration + Thrive Celebration THREE
12:30 Lunch on Your Own (on-site + off-site options)
2:00 Thrive Celebration FOUR
Copyright 2021 BTG |  Minnesota Assembly of God. All rights reserved.
Conference Location
Mayo Civic Center
30 Civic Center Dr SE    Rochester, MN 55902
Phone – (612) 332-2400
kostrem@mnaog.org